Redis Moka Awards 2011 Wednesday, 28 December 11

The Redis community is something special for me... it is full of great guys trying to participate in the development providing ideas, help, fixes and support.

However there are a few users that clearly go the extra mile helping the project in a special way: by making the code more robust. Doing heroic debugging sessions, reviewing the code I commit pointing at bugs, suggesting the adoption of some new idea or library to make Redis better, that turns out to be the right idea.

Don't get me wrong, all the other efforts are very appreciated, like the work done in the Redis Group trying to help newcomers or to come up with a solid design to attack a new problem with Redis, but I feel a need to recognize in a special way the efforts having a direct effect in the code quality.

I planned to recognize this efforts with a special Redis t-shirt, but after many months I still don't have a good design, and after all... the t-shirt is a bit too obvious. So recently I had a new idea. After all coders need to say awake to help with Redis and they usually love coffee, and Italy is good at coffee, so why not sending Moka pots as an award? And here we are.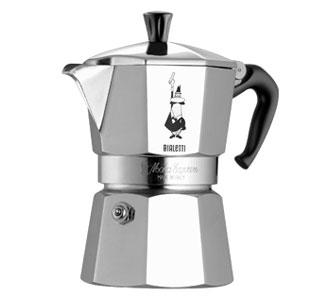 The winners of this year can select between the classic Bialetti Moka pot and the induction variant, depending on the cooktop you have. If you already have one you can convert the price into the equivalent amount of good coffee for your Moka (this is also useful in case the price is awarded multiple times to the same user).

This is the same Moka pot that millions of italians use every day to make coffee, they work great, are reliable and last literally for decades.

And... the winners of this year are... :) (in alphabetical order):

p.s. please send me your address before 15th of January if you can!

home